How does WordPress compare to Drupal?
When you're going to build a website, you have to consider what platform you're going to use. There are various options out there, with the big two options being WordPress or Drupal. Both of these tools are completely free to use and still allow you to custom build a website.
But which one is the right option for you? We take the websites head to to head to see the pros and cons of each website to help make the decision easier for you.
User Friendly
If you're designing your own website, but you're not a pro web developer, then you're going to want something that is easy to use and understand. After all, you don't want to waste all your time figuring out what each button means and how you change the layout of your website. WordPress is definitely the clear winner here. With WordPress, you can get to work right away. It takes five minutes to install and has easy to follow menus that will allow you to make new posts or edit pages. Drupal has a more complicated back end that may confuse newbies. While it is still easy to add content using Drupal, it becomes more confusing when you want to change the website's appearance.
Winner: WordPress
Security
Security is a big factor to consider when you're choosing a platform to launch your website with. After all, you don't want to be left vulnerable to hackers.
You would think popularity is a good thing, but that's not always the case. WordPress websites account for 26.4% of the total internet, compared to just 2.2% for Drupal. However, this means hackers are more likely to target WordPress websites. Hackers can target plugins, which could then seriously damage or wipe out your website.
Meanwhile, Drupal has a dedicated security team with a chain of responsibility, meaning it has enterprise-level security. Drupal sends weekly emails about security updates. It also has tools which help the user follow its security practices. You'll find many governments use Drupal, which is a great reflection of its high levels of security.
To boost your security and manage the risks, you can use applications such as Acquia and Pantheon.          
Winner: Drupal
Mobile Development
It's not enough to just have a desktop website anymore. You must also have a dedicated mobile theme.
Both WordPress and Drupal offer mobile themes. However, the core differences come down to the content and domains.
Using Drupal, you can add additional content pages that will only display on a mobile device.
However, Drupal's mobile themes are run off a subdomain (eg. m.domainname.com). This can create SEO problems when trying to get a better listing for your website on search engines. Meanwhile, WordPress mobile themes can be run off the same subdomain, meaning there will be less SEO issues.
WordPress also offers the more superior native mobile app, which will allow users to update their website in real time. Drupal is yet to offer a native mobile app.
Winner: WordPress
Themes and Plugins
When you're customising your website, you're going to be using themes and plugins.
When it comes to themes plugins, WordPress is the clear winner. It offers 38,000 plugins which are available for free from the official WordPress plugin directory. When you've got a more advanced website, you can also purchase premium plugins. These also come with paid support from the plugin developers.
Drupal uses modules rather than plugins. Unlike WordPress, Drupal doesn't have a huge catalogue of free plugins. If you're looking for a decent plugin to use on Drupal, chances are you'll have to pay for it. Premium plugins and themes are also far dearer than those on WordPress. To find plugins or themes for Drupal, users will have to leave the website, search for the plugin or theme, find its zip file URL and then enter the URL in the Modules or Themes page to install it. This is far more hassle than WordPress. Drupal is simply unable to compete with the quantity or quality of WordPress' plugins and themes.
Winner: WordPress
Multiple Authors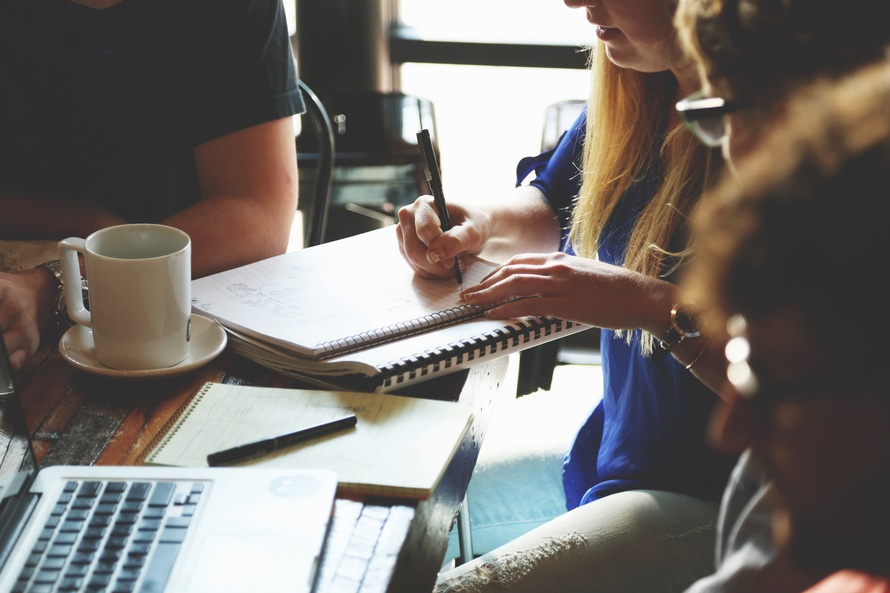 When you've got a website with loads of content, chances are you don't just have the one person logging on. You'll have multiple authors.
WordPress will allow you to assign standard roles – admins, editors, author, contributor. You can also use various plugins which will enhance the multiple author functionality. Ideas does what the name suggests – allows you to store your ideas for content within WordPress. Private Messages for WordPress also allows you to send private messages to the users of the blog.
Drupal doesn't have as many standard roles you can assign users. Multiple authors are able to work on an article at the same time and have tracked edits.
Winner: WordPress
And the winner is…
When considering these five factors – user friendly, security, mobile development, themes and plugins and multiple authors, the clear winner is WordPress. While Drupal is the more secure platform, it just can't compete with the rest of the factors.
In the end, it really comes down to personal choice. It depends what type of business you are running. Drupal is great if you have lots of data to show clients and need a page that will load quickly. If your business isn't quite as big, but has multiple authors, then WordPress is the clear option. Of course, the main issue is always going to be ease of use. Not that great with computers and web design? Don't have the money to pay for a web developer? Stick to WordPress. If you need extra design features and are able to handle the complexities, then Drupal is for you.